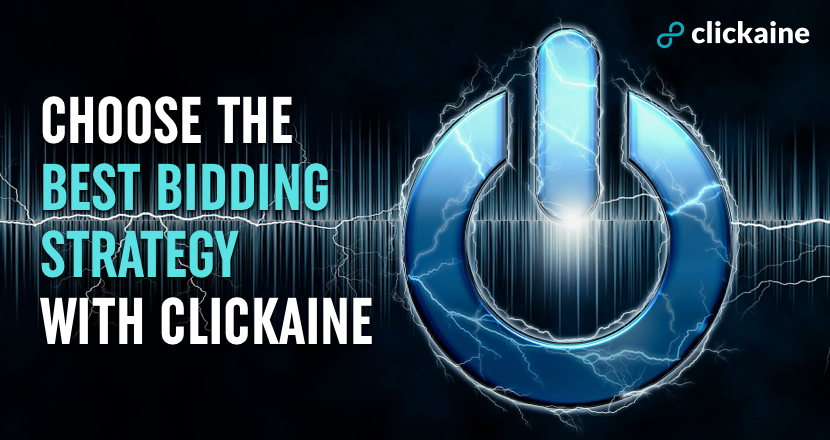 Advertisers
Platform insights
1803 views November 4, 2020
Apply the Selective Bidding Strategy into your Ad Campaign
The Clickaine team is constantly putting efforts to improve Clickaine's platform and features that are available in order to solve the pains of their advertisers.
One of the main issues for our affiliates is how to optimize ad campaigns and to receive profitable ROI.

We got the solution ready and available to use for our advertisers with Selective Bidding!
Selective Bidding allows you to manually increase/decrease the rate for a specific source to optimize the performance, based on the first collected data from your ad campaign.
We recommend using Selective bidding before blacklisting sources.
*Please note that you'll have a better experience using the feature in case if the postback is set and conversions are firing back into the Clickane platform as all the sats will be in the same window.


How to use Selective Bidding?
Step 1
Go to the Dashboard and Statistics for Advertisers section.
Step 2
Go to Sources and choose the time range you'd like to have stats for.
Step 3
Have a look into the data and fix the bid by source by clicking in on the current BID rate.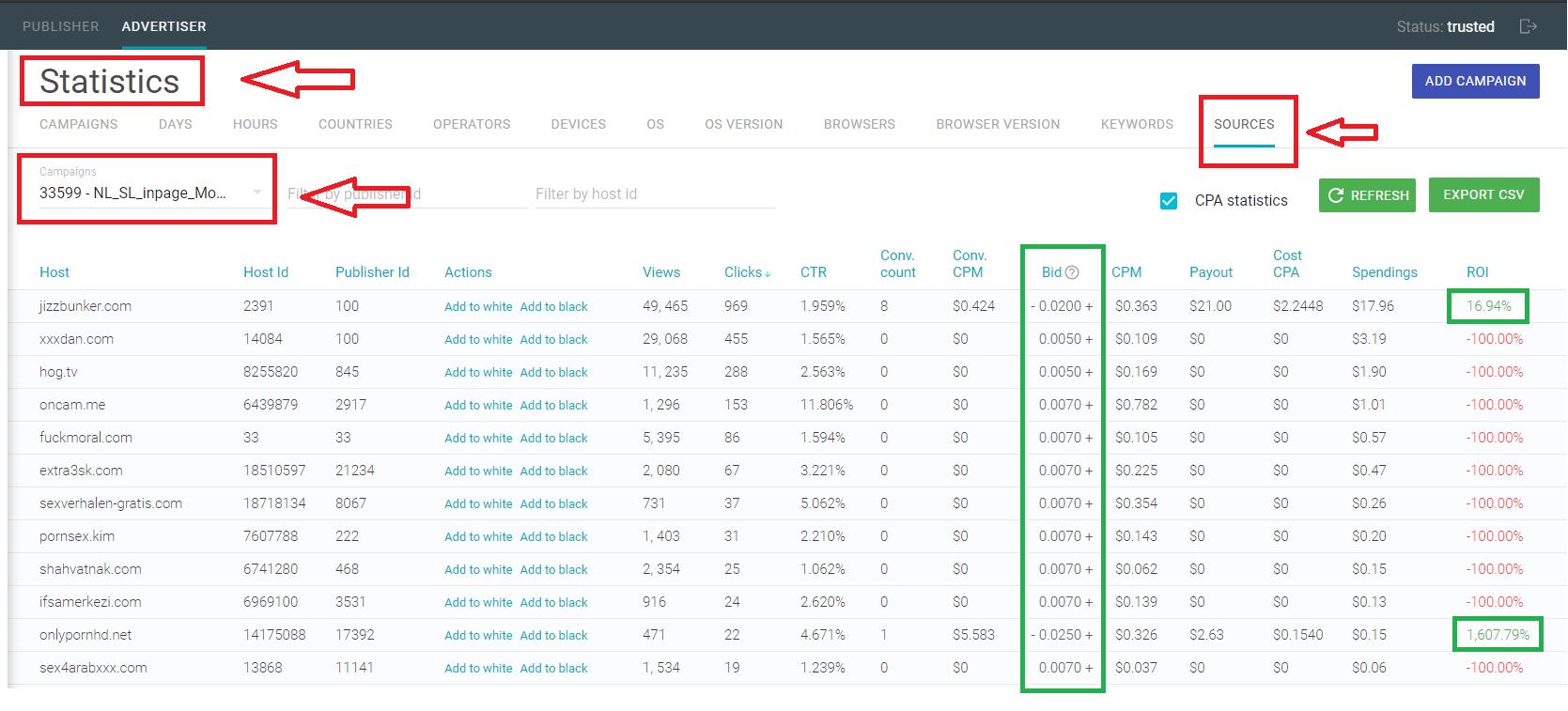 The main advantage of Selective Bidding, that you could turn off the website one by one, an increased or a reduced rate not for the entire campaign, but for one specific source. This is very convenient if you want to take more clicks from it.

We are sure that the Selective bidding feature will help you to be satisfied with the final results and you will achieve your goals.

If you have any questions about optimizations of your ad campaign, please contact your manager via live chat on the dashboard or send us the email: advertisers@clickaine.com