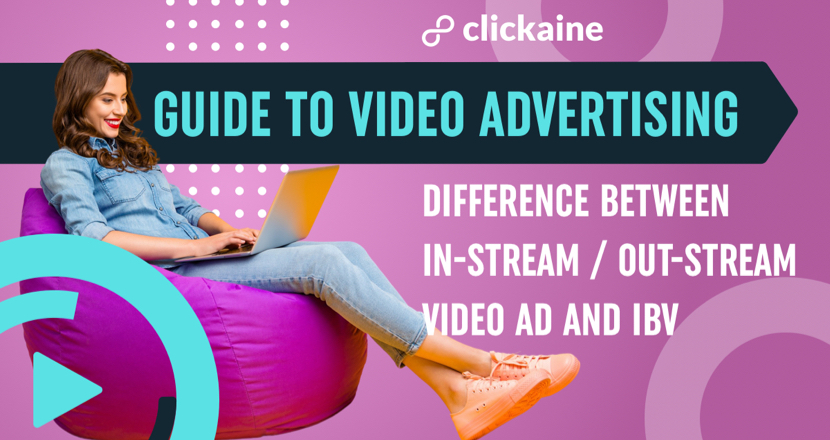 2457 views October 5, 2020
Guide to Video Advertising. Difference between In-Stream, Out-Stream Video Ad, and IBV
The most important value of our days is time. People read less nowadays, they tend to watch videos more because videos contain more information and can reveal the essence of a subject in a short time. No other Ad format has seen so much success over the years.

The main reason for the success of video Ads can be attributed to the part of the human brain which enables easy comprehension of videos. You can understand the essence of a video in just a 10th of a second which is an equivalent of reading about 200-250 words.

According to research conducted by Eyeview, a marketing company, they found out that video advertising conversion rate is about 80%. In the same vein, Responsive Inbound Marketing notes that users are 1200% more likely to watch video Ads than read texts in Ads. If you are not using video Ads, you are missing out a lot.
So why Video Ads format?

• Audience Engagement. It drives actions by the engaged audience to the offer at the right moment. Typically, we see the CTR on video ad is about 5%-15%.
• Brand awareness. These guaranteed views are great if you have a creative mind to grab the attention;
• Interactivity. Users can choose to skip your ad. Also, add overlays or other tools inside the video for maximum engagement.

Clickaine offer the best performing Video Ads format:

• In-stream: video ads that play before, during, or after a video you want to watch.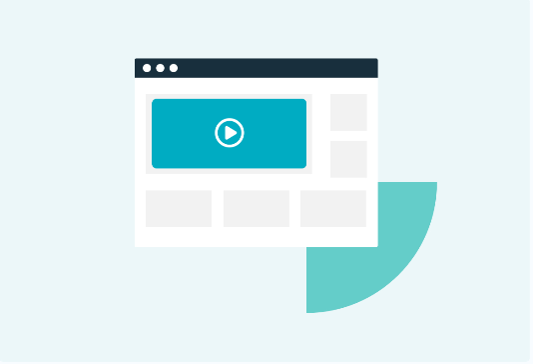 In-stream video ads are divided by 3 placement types:

‣ a pre-roll — this is a video that appears before the video that the user has selected to play.
‣ mid-roll — it is usually a short ad in the middle of a video. It is a more aggressive format, so we recommend using pre-roll at the beginning.
‣ a post-roll — a promotional video that appears after the video has finished and is, therefore, less intrusive.

Out-stream (Video slider): these are video ads that appear in non-video based editorial content, play on-page, and full-width after a user has read or scrolled to a certain point down the page.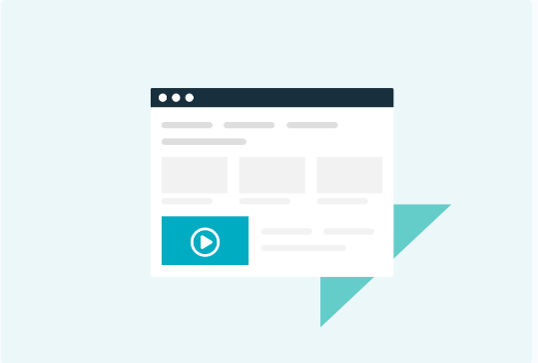 In-banner Video: it looks like a traditional display ad unit, but instead of media, a video is shown.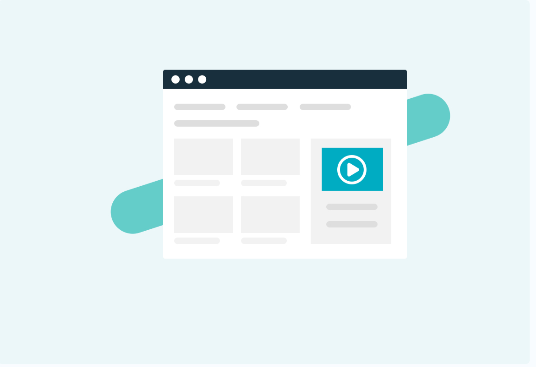 Best performed niches for each types: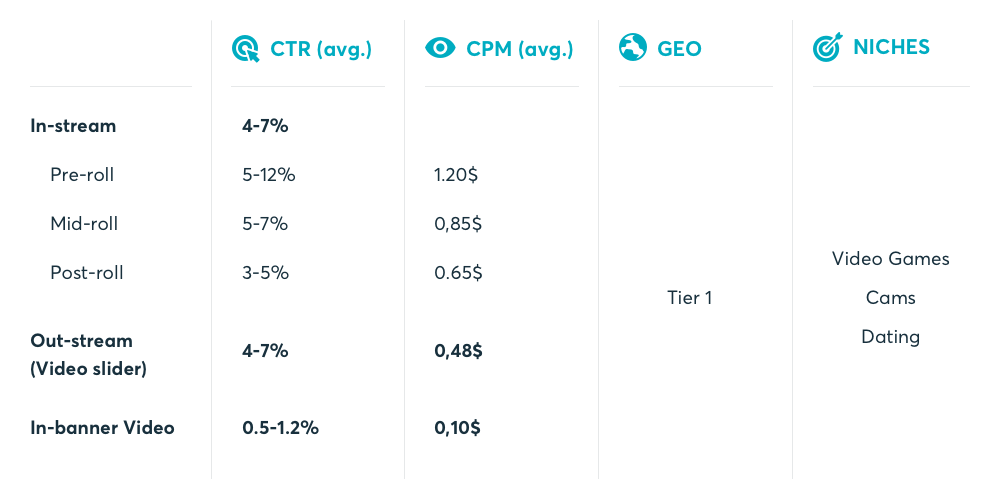 Technical recommendations from Clickaine:

* File Format: mp4, avi, VAST, VPAID
* Resolution: 16:9
* Weight: up to 30 MB/15 MB (Outstream Slider) Maximum
* Length: of 30 seconds and users can skip after 5 seconds.


We recommend using up to 5 creatives in one ad campaign. If you want to do an effective business you should spend some time and make these videos. If you aren't able to do it by yourself, there are a lot of ways to pay someone else to do it for you or use some free tools to create something powerful.

Don't forget that videos should be high-quality with aesthetic imageries and sounds.
Now, you can bring to life all advantages of Video ad formats with the Clickaine platform. Let's set up your campaign together, click here to sign in!