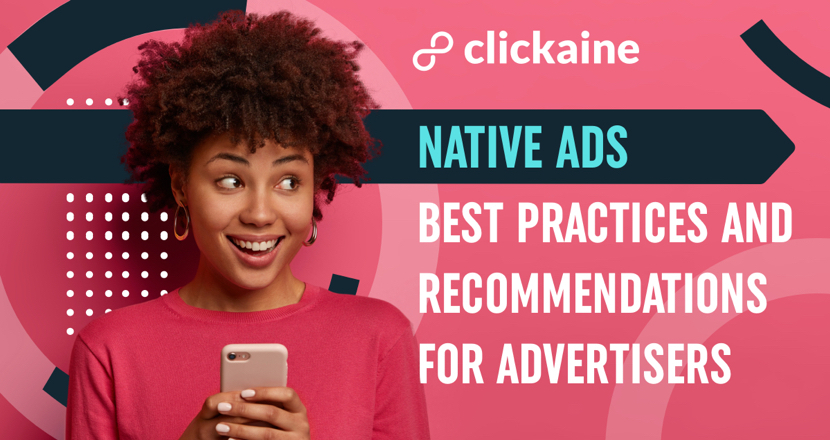 Advertisers
Best practices
1740 views October 5, 2020
Native Ads. Best practices and recommendations for Advertisers
Native advertising differs from other ad formats in its philosophy and layout. It focuses on quality, relevance, similar to editorial content and interactive pre-landers in warming up the audience.

Why are Native Ads so unique?

• they don't look like ads, but a recommendation from a publisher. This makes them generate a high level of engagement from users and ROI.
• immune to AdBlock: Native Ads always look like "true content" which puts them beyond the reach of ad blocking technology.
• save cost: With Native Ads, there is no need to pay for not relevant views, but only for engaged clicks.
• suitable for any device: it can easily adapt to any screen size and will always look pleasant to users.
In the blog, we have prepared several tips for launching successful Ad campaigns and receiving great results with Native Ads, and they are:
1 / Best performed GEO's and niches: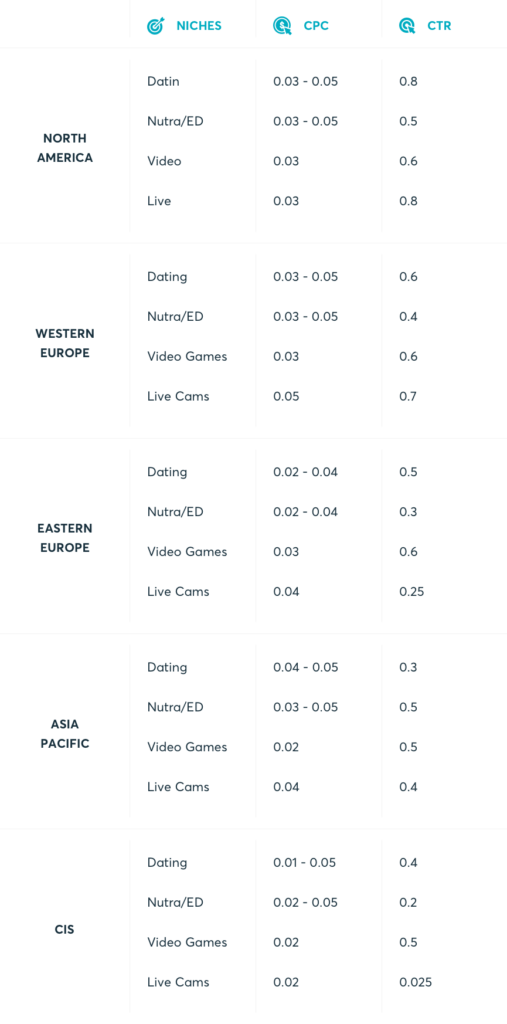 Start testing with the CPC model. Great results? Optimize your campaign with your personal account manager to cut costs.
2 / Creatives
The main condition to achieve the desired result is to use relevant creatives meaning your ad image and text teaser should be in the same sense as your offer.
Steps to creating relevant creatives:

• before launching an Ad campaign, we strongly recommend analyzing the country that you'd like to target. Keep in mind, that several countries have multiple languages spoken in them, it is important to target the popular languages in the selected Geo. For example, to reach an audience in Canada, we recommend setting up two separate campaigns in English and French.

• analyze the trends and cultural assumptions of the targeted country;
• afterward, work with the concept and style of your landing page;
• based on the design of your landing, pre-landing pages, you could easily develop the teaser. We recommend starting with 10 creatives for an ad campaign and using a short description with a maximum of 25-30 symbols.

Examples:
If you offer a dating service with Asian girls, don't use the creatives of a girl with European looks. Keep in mind that beauty standards vary for different GEOs, so you need to use the right picture.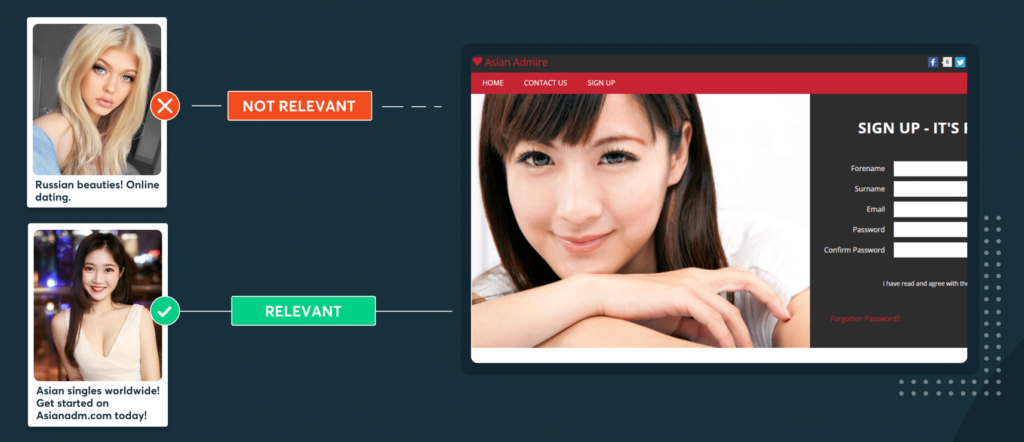 In case, you don't have a video on your landing page, don't promise users in your creatives that they will see one.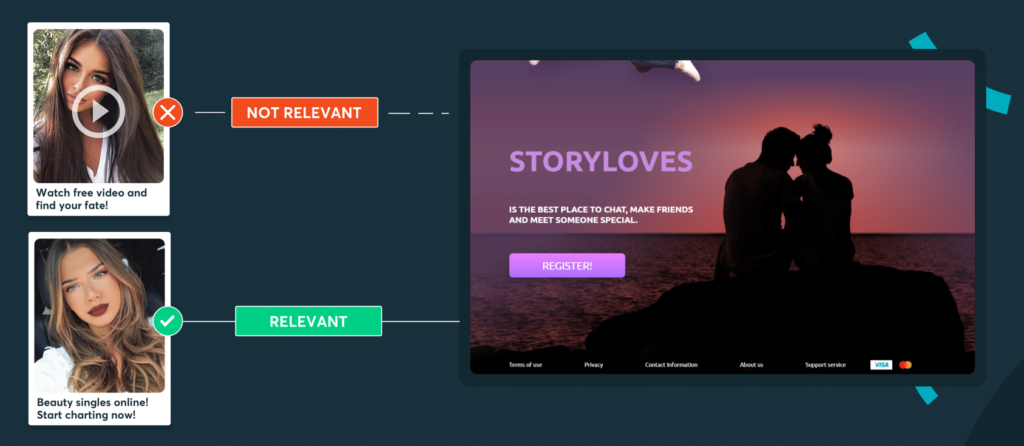 Pay attention to image and text recommendations:

Image:

Pictures for Native Ad campaigns on the Clickaine platform are customized to size 640*360 px. So you need to make sure that the pictures that you want to use are of this size, otherwise, they will automatically be cropped which could result in over-stretched and incomprehensive creative images. Image quality plays a very important role in the user's perception of ads.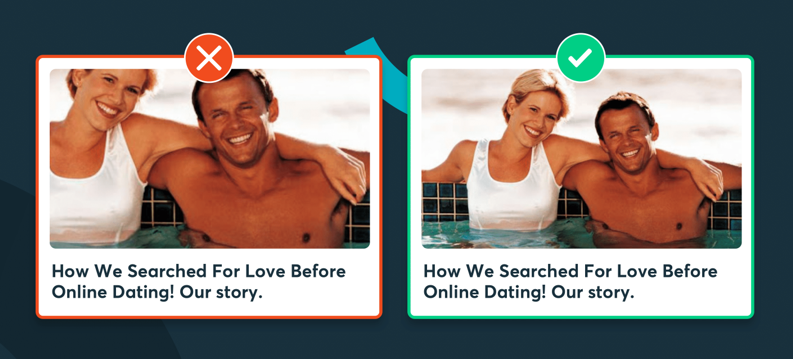 Text: always check your grammar carefully. In most cases, it is not enough to use only google translator. Better when text translated or checked by a real person, who knows the local language.
3 / Frequency capping
We recommend setting up a maximum of 3 clicks per user in 24 hours. A lot of users hate anything that interrupts their content, don't be annoying!
4 / Technical recommendations
image size: 640*360 px
headline text: maximum 65 symbols, we recommended using 25-30.
Using all the tips above, Native Ads could be a gold mine for well-performing ad campaigns. If you are ready to launch your native campaign, just sign in to the Clickaine platform. Don't miss out on our hot special offers for Advertisers, add us on our Telegram now!