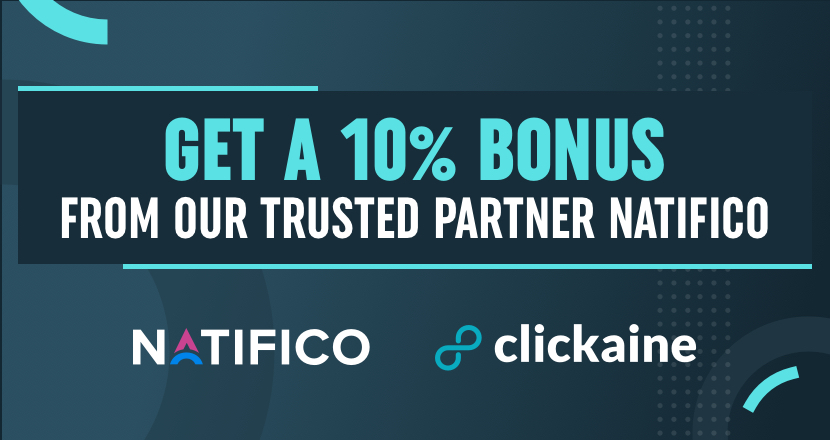 1556 views November 5, 2020
We are pleased to present our trusted partner Natifico!
Natifico has a portfolio of direct WW Offers with short conversion flow: Mobile Content, Sweepstakes, Extensions, Apps, Games, and Software on CPI and CPL basis.
Direct advertisers, a user-friendly interface, and professional 24/7 support guarantee a quick start with high conversion and profit indicators. For TOP partners, individual offers are provided.
Make more money by launching campaigns with the hottest offers and helpful tips from a personal manager right now:
• SMARTLINKS are the best monetization deal on the market;
• SOI Sweepstakes for Tier1, Tier2 countries;
• Mobile content offers, with unbelievable CR in African;
• Wide range of Software and Extension multi-geo offers;
• Stable Utilities and much more!
The strongest verticals are:
VPN products, covering TOP worldwide countries and offering a variety of business models, even CPI with no requirement for subscription; Mobile Utilities, and competitive Smartlinks.
Just one click and you get a 10% BONUS to your first payout (if your payout is more than $1000) at the Natifico Affiliate Program.
Offer available until 30.11.2020.

Don't forget to tell your account manager that you are coming from Clickaine!