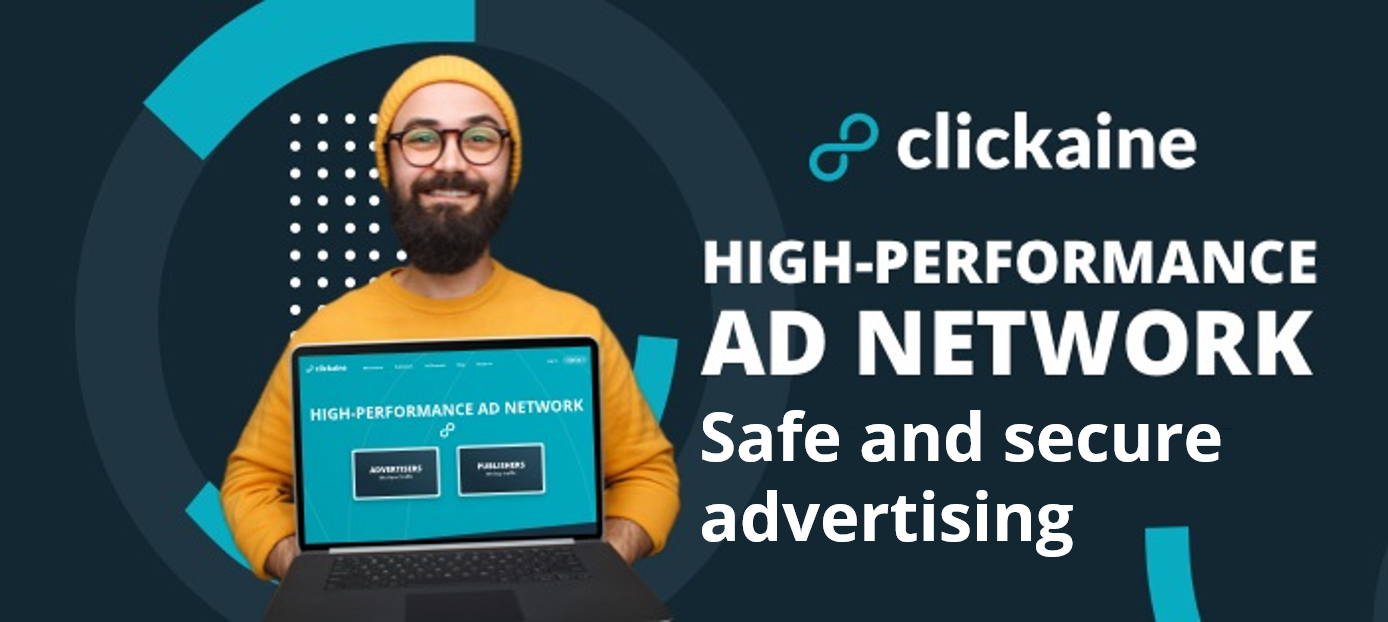 Platform insights
Publishers
1478 views November 5, 2020
Safe and secure advertising delivered by Clickaine
Safety is at the core of Clickaine's business approach, so our mission is to provide a high level of protection and security for our partners.
Recently we implemented 3 steps of moderation, such as:

Manual Moderation: we constantly check creatives and landing pages for compliance, relevancy and safety.
Each ad campaign goes through manual verifications of offer and landing page before going live on your site
AdSecure: that provides multiformat protection and delivers real-time alert notifications that Blocks campaigns immediately in case of any threat to users.


VirusTotal: analyzes suspicious files and URLs to detect types of malware, domains, and IP addresses according to binary properties, antivirus detection verdicts, static features, behavior patterns such as communication with specific hosts or IP addresses, submission metadata, and many other notions.


The combination of cutting-edge online advertising technologies and our polished skills deliver exceptional value and consistent quality worldwide.

Discover monetization options with the maximum set of formats.