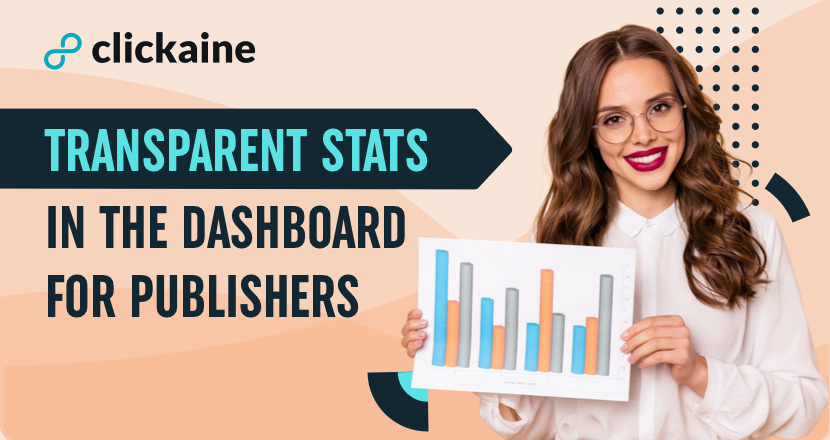 1657 views November 18, 2020
Transparent Stats in the dashboard for Publishers
As a publisher, at the Clickaine's dashboard, you could know more about the traffic you're selling to our advertisers. We do our best to help you find ways to get the most out of the visitors for your high revenue. 
With what kind of data you could operate?
Go to the Statistic at the dashboard and check the Advertisers section. There you could see hits, paid hits, % of the paid ratio divided by advertisers.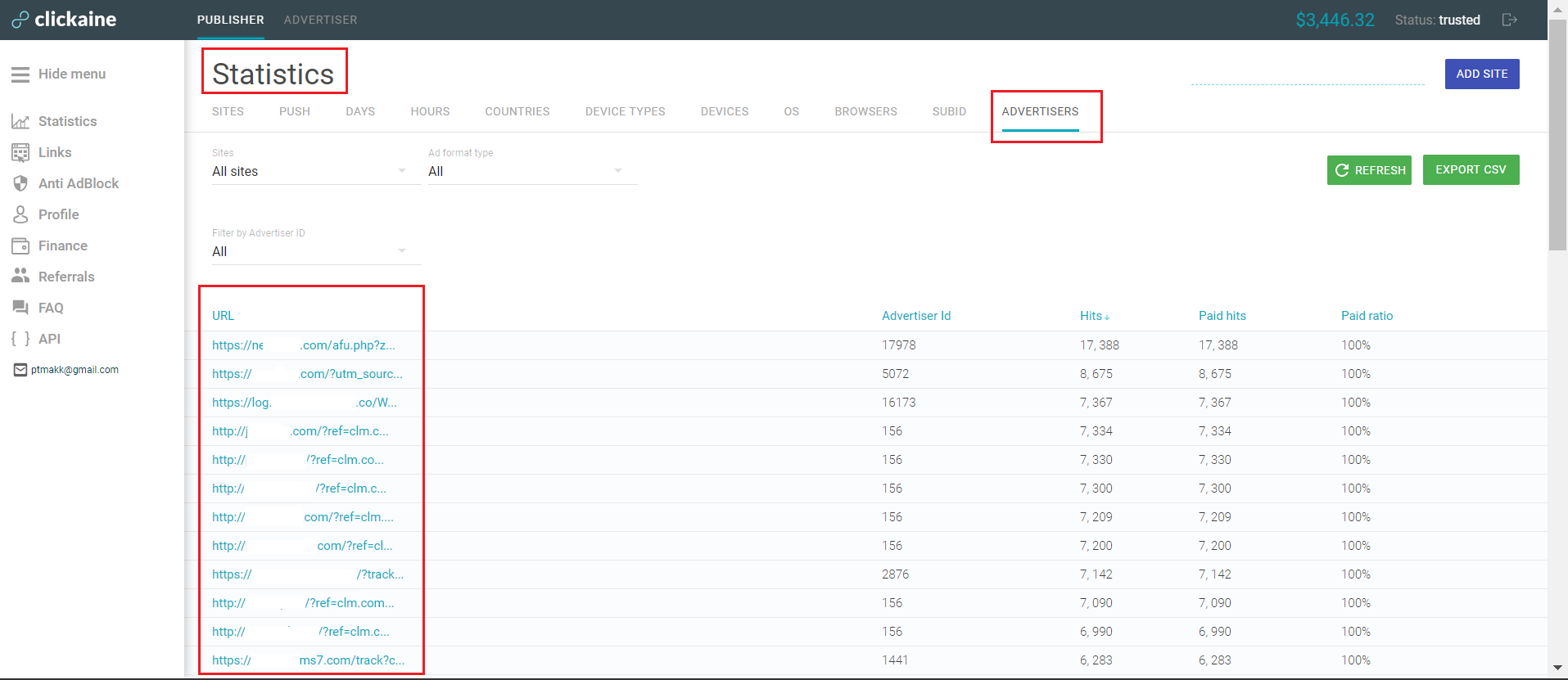 If you want to find the data divided by advertisers and ad formats, again go to the Statistic section and click on the Site button.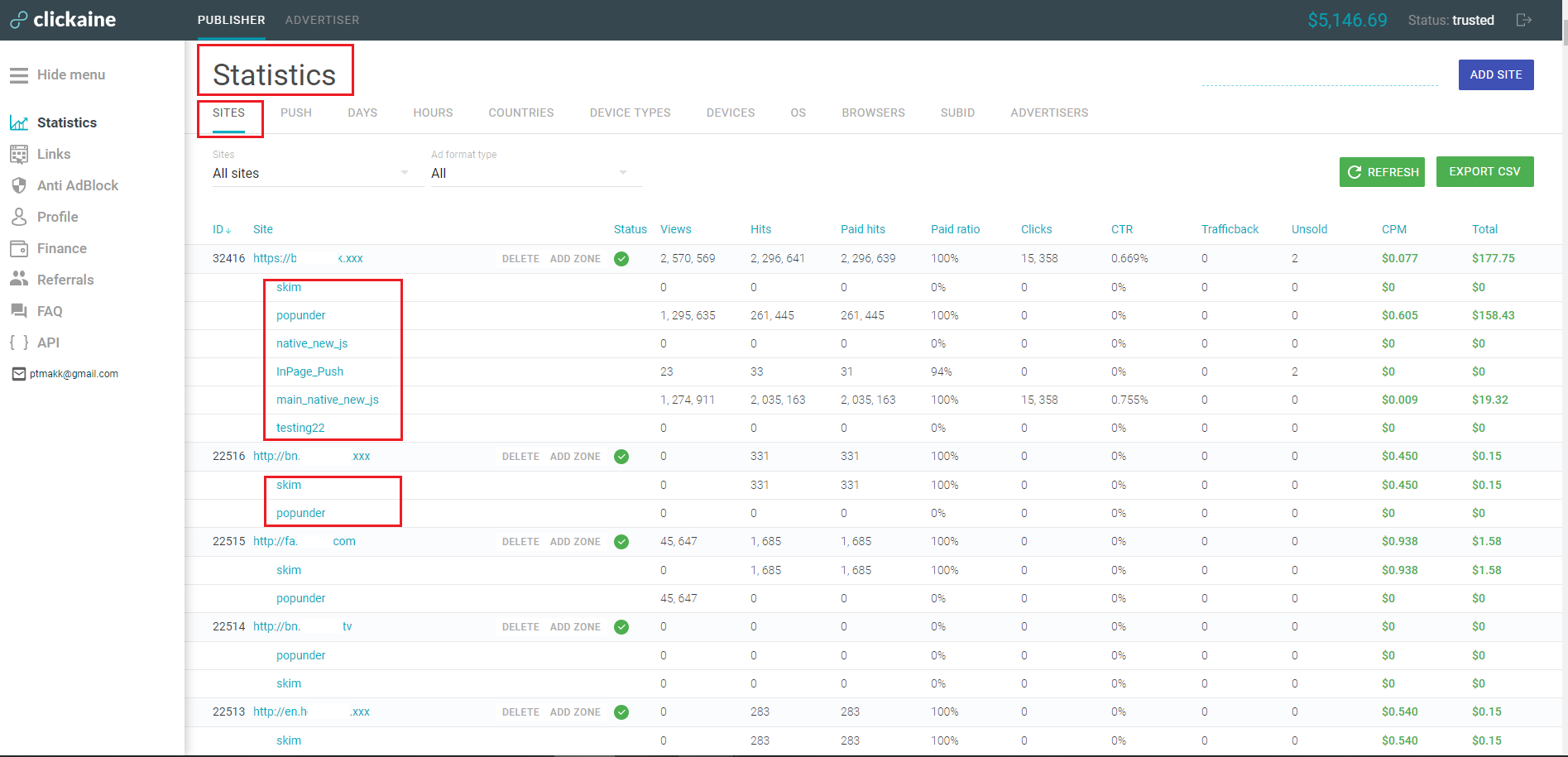 Also you may find data divided by days, hours, countries, device types, devices, OS, browsers.

Major metrics:
Views – total mount of ad placement code loads. 
Hits (impressions) – the total amount of displayed ads.  
Paid hits – amount of displayed ads Clickaine paid for. 
Paid Ratio – the ratio of hits to the paid hits.

Clicks – the number of visitors that clicked on ads.

CTR (Click-Through-Rate) – this column shows how often ads on the website are clicked.

CPM – cost per thousand impressions. CPM is used to measure the cost of online advertising campaigns, where each impression is an appearance of an ad on a web page.

We hope this quick guide to using our publisher statistics overview has been helpful to you. If you have any additional questions, please contact us via live chat or send an email to publishers@clicakine.com .