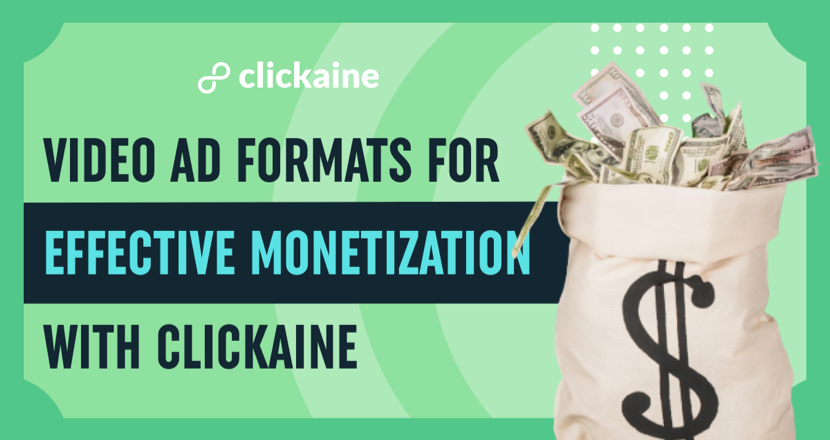 2271 views October 5, 2020
Video Ad Formats for effective monetization with Clickaine
It is common knowledge that 60% of users will watch a video before reading the texts on a web page. As a result, Video Ads are regarded as one of the most profitable revenue streams.

This fact led us to prepare a tutorial that will help you to set up a zone for Video ads on your website that will increase your revenue.

The main reason to use Video Ad on your website are:

• it is the most profitable ad format;
• Video ad is compatible with all browsers;
• each campaign are checked by our internal security tools, to avoid suspicious activities;
• safe and relevant for users;
• not annoying to users, because users are familiar with such type of ad and can easily skip it.
Clickaine offer full set and the best performing Video Ads formats:

In-stream: video ads that play before, during, or after a video you want to watch.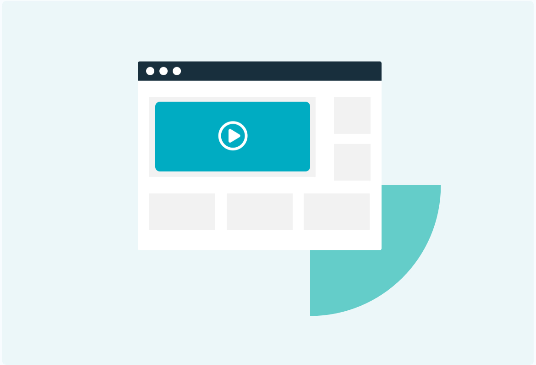 In-stream video ads divided by 3 types:

‣ a pre-roll — is a video that appears before the video that the user has selected to play;

‣ a midroll – It is usually a short ad in the middle of a video. It is a more aggressive format, so we recommend using pre-roll at the beginning;

‣ a post-roll — is a promotional video that appears after the video has finished and therefore is less intrusive.

Out-stream (Video slider): video ads that appear in non-video based editorial content, play on-page, and full-width after a user has read or scrolled to a certain point down the page.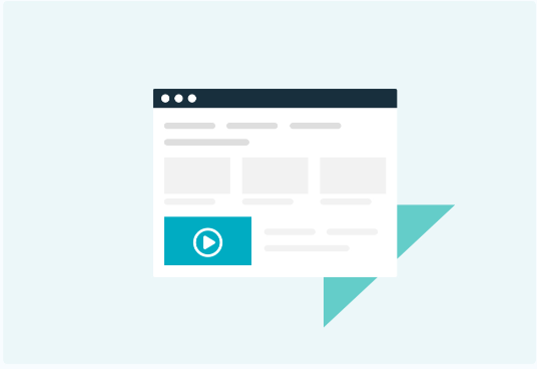 In-banner Video: it looks like a traditional display ad unit, but instead of media, a video is shown.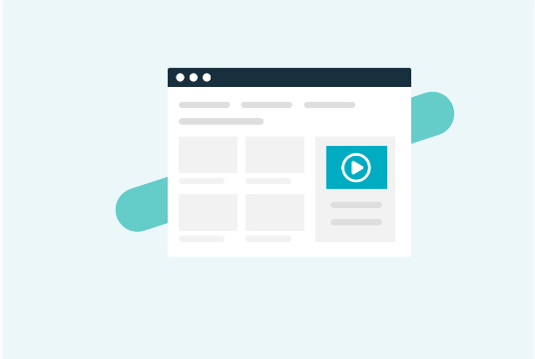 To create a Video Ad zone you should complete these simple steps:

Please note that the following example is how to create a zone for Video slider, the same flow is valid for In-stream video, but instead of generating code for the website, you will generate code for the video player.

First of all, log in to your personal account on the Clickaine platform.

1/ Go to the "Statistics" and click "ADD ZONE"

2/ Select the "Video Slider" category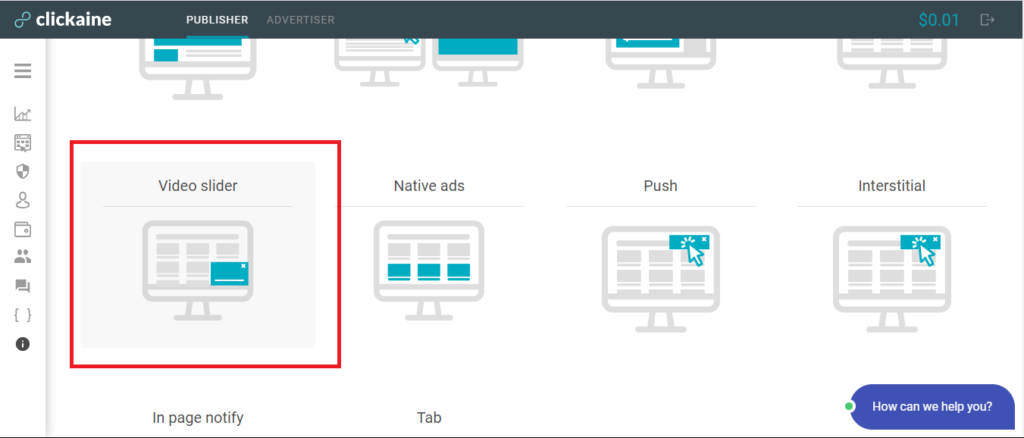 3/ Write the name, time for skip offset. We recommended selecting the "General/Multi niche" category, that will don't cut the traffic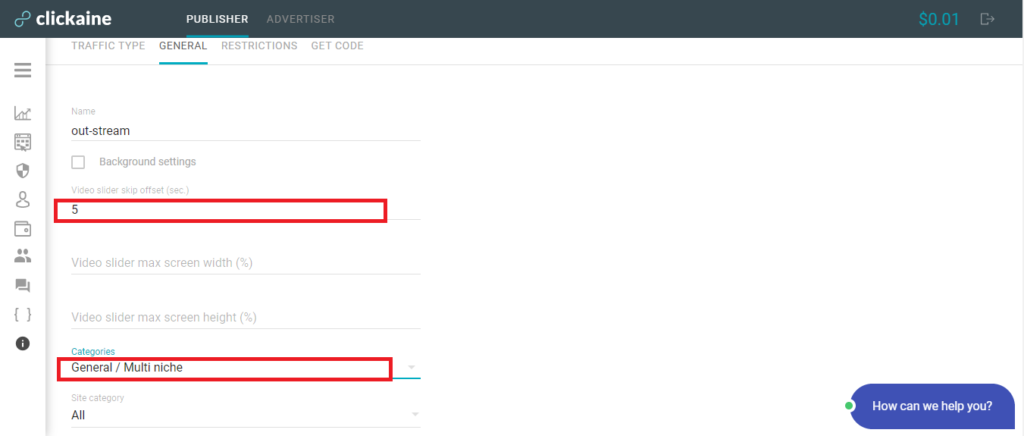 4/ The final step — generate the code, that you will need to embed within the <body> tag on your website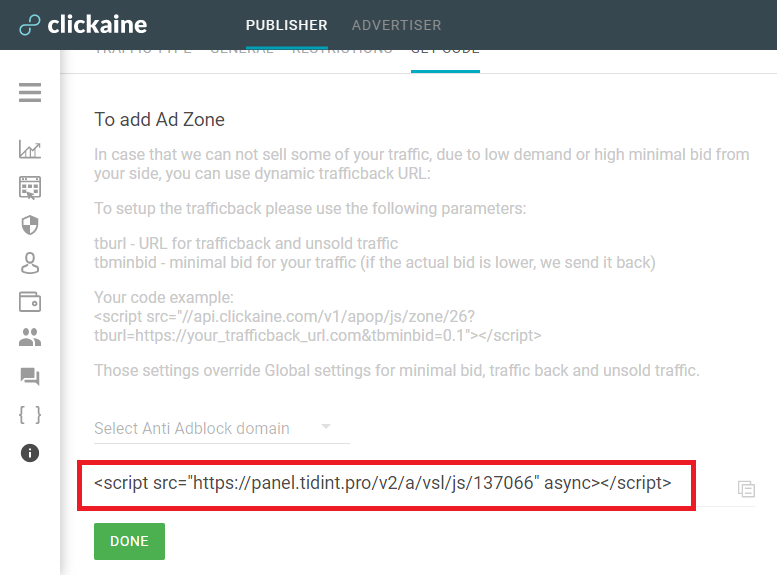 Congrats! Now you know, how easy it is to install a video widget on your website and there are no barriers to start monetizing your website right now! If you have any additional questions, don't hesitate to contact our support team at support@clickaine.com.

To log in to our platform, click here.